WholeLife Authentic Care | To Open Fall 2019
The past few months have been extremely busy for WholeLife Authentic Care. We have several exciting developments to report, but a few details to still confirm before we can share everything publicly. Below is an update on the building, hospital partnership and physician recruitment.

Building
We have a location! 1000 Bonnie Brae Ave.
It's taken some time, but the perfect place was out there and we discovered it. The new building will offer a beautiful medical office for family practice and reproductive health, space for community education and a wonderful space for a chapel. The building is currently under remodel and will include the original stained glass windows in the new patient exam rooms.
The building also offers additional lease space to likeminded providers that will serve our clients: physical therapy, counseling, health and wellness coaching, professional breastfeeding support and childbirth education. If you are interested in leasing space, please contact Nicole Havrilla for more information.
Building Plans: Javier Lucio from RPGA Design Group is our architect; Domeo Construction is our general contractor. Both firms have been unbelievably generous in lowering their fees to allow our fundraising to serve our patients directly. If you are in the construction industry and would like to be a part of the project, please contact Nicole Havrilla for more information.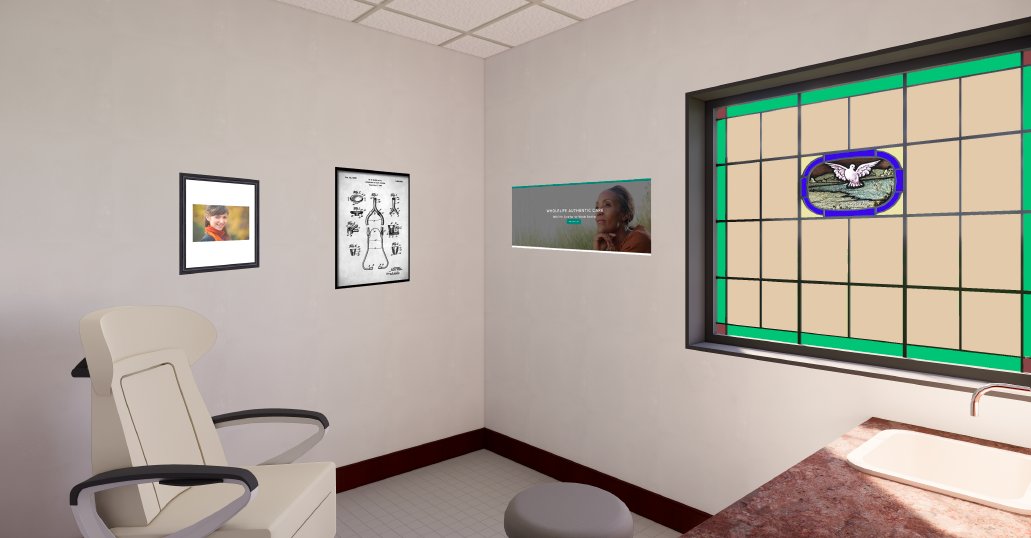 Partnership
Last year we began talks with one of the healthcare systems here in North Texas. After several meetings, we have their support in bringing NaProTECHNOLOGY to our community. A key component to this relationship is the financial support of the OBGYNs we hire. This creates great stability for our effort, and leaves fundraising to the capital assets of the clinic. This is a major achievement in development, and we look forward to announcing this partnership very soon.


Physicians
Everyone is so excited to learn about the staff who will serve our community. Currently WholeLife is interviewing and negotiating with OBGYNs and family practice physicians.
Today WholeLife is excited to announce Sally Kurz, MD will join our team in the Fall.
Dr. Sally Kurz was born and raised in Wall, Texas. She graduated college from Texas Tech University and completed medical school at the University of Texas Southwestern Medical Center. She went on to complete her family medicine residency at Mercy Family Medicine in St. Louis, Missouri. During her medical training, she completed the Creighton Medical Consultant training program through the Pope Paul VI Institute and is currently working towards completing the associated certification. Though she enjoys practicing full spectrum family medicine for all ages, she has a special interest in women's health, natural family planning and fertility awareness based methods of family planning, management of infertility, and pregnancy care. She currently resides with her husband and growing family in Fort Worth, Texas. In her spare time, she enjoys crafting, cooking, and baking.
If you would like to be one of the first to be notified when WholeLife is accepting patients, please fill out this form.
Thank you for your continued support. Make sure to join our newsletter for the latest updates.